Authorised Representative of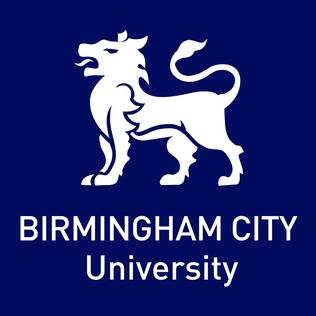 Complete Your Degree Within a Shorter Duration (UG: 3-YR | PG: 1-YR) & Get Up to 2 Years of Graduate Route Visa* After Graduation

Start your application to study in the UK as early as possible to secure your spot. Get your university offer and student visa ready.

Please check with our counsellor on the next step to pursue your study aboard dream in the UK. Our services include:

University recommendation
Courses & programmes selection
University application & admission process
Student visa application
Insurance application (NHS)
Student accommodation arrangement

*T&C Apply

In 1843, the Birmingham Society of Artists founded the Birmingham Government School of Design. Later, this evolved into Birmingham College of Art in 1884.  Over the years, the school evolved and acquired its university status in 1992 as the University of Central England in Birmingham. In 2007, the university's name was changed to Birmingham City University.

With around 24,000 students from 80 countries, Birmingham City University is a large and diverse place to study. The University has an enviable reputation for providing quality, student-focused education in a professional and friendly environment. Their core values are Excellence, People focused, Partnership working and Fairness and integrity.

BCU is notable for the high standard of its campuses. The university invested around £270 million into the regional economy and supports thousands of jobs in the area. They are also investing over £340 million in our estate providing students with an enviable range of facilities. The Complete University Guide ranked the university as a top 30 UK university for spending on facilities in 2015.

The university has dedicated open learning spaces, a 24/7 library, drama, media and radio studios with a range of break-out areas. Their state-of-the-art resources include a gallery, noise and vibration cells, a video production laboratory, a robotic laboratory, a huge isolation booth with sonic sound quality big enough to record drum kits, fantastic recording facilities, and a blue screen studio for chroma key work for film and music.

Art and design students work from a core of workshops in the centre of the five-floor building, with studio space around them. There is also a 'collision space' where students and staff from different courses will see each other to pass the time of day, and exchange thoughts and ideas. 

Subject Rankings

Guardian University Rankings 2022

#11 Music
#13 Sports science
#21 Education
#23 Civl Engineering
#28 Anatomy & physiology
#30 Drama & dance
#31 Media & Film Studies
#32 Electronic & Electrical Engineering
#33 Journalism, publishing & public relations

#36 Film production & photography
#37 Criminology
#37 Architecture
#38 Computer science & information systems
#41 Art
#41 Mechanical Engineering
#50 Design & crafts
#54 Health professions
#42 Fashion & textiles

To get in touch with our expert team, simply leave your details below and we'll call you for a FREE consultation.