Authorised Representative of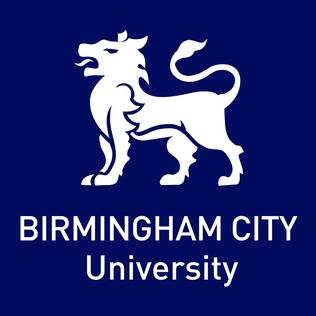 University World Tour

A total of 24 talks and workshops covering over 55 subject areas, in collaboration with 37 universities & colleges from Australia, UK, USA and Canada.
It's FREE!

Learn More

In 1843, the Birmingham Society of Artists founded the Birmingham Government School of Design. Later, this evolved into Birmingham College of Art in 1884.  Over the years, the school evolved and acquired its university status in 1992 as the University of Central England in Birmingham. In 2007, the university's name was changed to Birmingham City University.

With around 24,000 students from 80 countries, Birmingham City University is a large and diverse place to study. The University has an enviable reputation for providing quality, student-focused education in a professional and friendly environment. Their core values are Excellence, People focused, Partnership working and Fairness and integrity.

BCU is notable for the high standard of its campuses. The university invested around £270 million into the regional economy and supports thousands of jobs in the area. They are also investing over £340 million in our estate providing students with an enviable range of facilities. The Complete University Guide ranked the university as a top 30 UK university for spending on facilities in 2015.

The university has dedicated open learning spaces, a 24/7 library, drama, media and radio studios with a range of break-out areas. Their state-of-the-art resources include a gallery, noise and vibration cells, a video production laboratory, a robotic laboratory, a huge isolation booth with sonic sound quality big enough to record drum kits, fantastic recording facilities, and a blue screen studio for chroma key work for film and music.

Art and design students work from a core of workshops in the centre of the five-floor building, with studio space around them. There is also a 'collision space' where students and staff from different courses will see each other to pass the time of day, and exchange thoughts and ideas. 

University

Ranking

#83 in the UK -

The Guardian 2021

#84 in the UK -

The Complete University Guide 2021

#601-800 -

THE (Times Higher Education) 2021

#801-1000 -

QS Global World University Rankings 2021

Birmingham City University Facilities

MBA

The International Masters in Business Administration trains students to grow adaptable to the ever-changing business environment. Students will also be taught lead organizations from a range of fields. 

International MBA - MBA

Duration: 1 year|15 or 18 months with professional placement Intakes: September/January

Scholarships
Amount
Undergraduate Scholarships (UG)

Up to £2,000

BCU Achievement Scholarship
Up to £3,000
GREAT Scholarships 2021– Malaysia and Thailand
(PG in Computing, Engineering and Built Environmental courses)

£10,000

Postgraduate Non-EU Scholarships

Up to £2,000

Prompt Payment Bursary

£300

*Terms and conditions apply

To get in touch with our expert team, simply leave your details below and we'll call you for a FREE consultation.

"Very reliable and efficient. Ms Tan Mei Pei helped me throughout the process and ensured that I had all the documents. Helped me prepare everything and submit my visa in a short amount of time. Would not have been able to do it all by myself in such a timeframe. Highly recommended"

"Miss Tan Mei Pei was a tremendous help in my application to the university as well as for an australian visa. She was very patient and provided detailed guidance which made the process very smooth. Very grateful for everything & would recommend her services to anyone looking to study in Australia"

"The staff (Ms Tan) of AECC Global who guided me is very helpful and efficient. There is no delay in anything or any inconvenience. Her work was all up to date. AECC Global is a very good choice if you are considering studies abroad."

"It was great working with the education counsellor from AECC. They are very efficient and helpful for any requested information. Their service makes the process much easier and less stressful. AECC is highly recommended! Thank you for the support and guidance."

"Great and efficient service by AECC and special shout out to Mun Yue whom have helped me from Day 1 till the day I got my visa. Answering all my questions even after working hours and helping me with the applications to different unis and solving my accommodation problems. Highly recommended!"

"I applied for multiple universities alone, and only required the help of AECC when applying to Deakin University. Honestly I wish I'd have found them earlier and got their assistance for my other applications. My representative - Mun Yeu, was super helpful and quick to respond. 12/10 would recommend anyone."