Authorised Representative of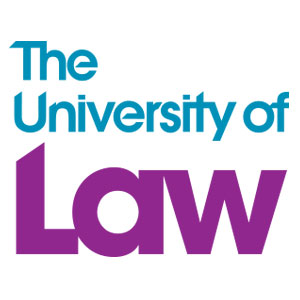 One of the UK's longest-established specialist providers of legal education
Being one of the largest and longest established law schools, it is no surprise that University of Law has produced more promising law graduates than any other schools. Amazingly, University of Law has nine campuses scattered all around UK including Birmingham, Bristol, Chester, Guildford, Leeds, London (Bloomsbury and Moorgate), Manchester, Nottingham and an international campus in Hong Kong. As for the academic team, the tutors comprise of experienced professionals in their industries. They are known to strive for the best for their students. In addition, these tutors are actively involved in students' learning both inside and outside of the classroom. Not just that, every student is assigned to a personal tutor that serves as their mentor so that they will have someone that they can always turn to. The tutors are here to build their students' confidence, broadening their horizons and raising their aspirations.
In 2018, programs offered by the education institution so far include Bachelor of Laws (LL.B), Bar Professional Training Course, Graduate Diploma in Law, Legal Practice Course, Master of Laws (LL.M) in Legal Practice, Master of Science (MSc) in Law, Governance, Risk and Compliance, and the Professional Skills Course. Nevertheless, University of Law consists of 2 departments; Law School and Business School.

Plus, their top facilities provide a professional learning environment. The campuses are designed in a way to recreate the professional, modern environments of top firms. Mock courtrooms are also built to provide future barristers a realistic and actual environment experience.
Law
LLB
Law with Business
Law with Criminology
Law with Government and Politics
Law with Legal Innovation & Technology
Legal Practise Course (LPC)
Bar Professional Training Course (BPTC)
LLM
MSc Legal Technology
Business
Accounting & Finance
Finance Risk Management
Business Intelligence and Analytics
Corporate Financial Management
Business Management
Marketing / International Marketing / Digital Marketing
Business Management
MBA
Project Management
Human Resource
Campuses in UK
Birmingham
Bristol
Chester
Guildford
Leeds
London Moorgate
London Bloomsbury
Manchester
Nottingham
Partner Universities in UK
Exeter (University of Exeter, Exeter Law School)
Liverpool (University of Liverpool, School of Law & Social Justice)
Norwich (University of East Anglia - School of Law)
Reading (University of Reading - School of Law)
Study Indicators
Tuition Fees:
$$$

$$
Living Cost:
$$$

$$
Study Abroad
Education Fair
30 Sept & 1 Oct 2023, 1pm ~ 5pm
Meet with more than 40 university represntatives from Australia, UK, USA, Canada, New Zealand, Ireland & Singapore. 2 days back-to-back for you to reach out to your future university. 
Student Testimonial
"With the extremely high standards of Bar Training in ULaw, you're capable of far more than you think you are." Ms. Leanne Lim (Malaysian Student)
This unique offer is available to all existing students currently studying an undergraduate degree with us, as well as all students who start their degree in 2019 and 2020.On successful completion of your three year or four year undergraduate degree you simply apply for the University of Law Business School Master's degree of your choice* and you will be able to progress without the worry of additional course fees. The first step starts by finding out more about the range of undergraduate courses available at the University of Law Business School.
Tips for Studying Abroad
Things you should understand for studying abroad!
Tip: 1
Choose the University that Suits You Best
Tip: 2
Rankings Are Not the Most Important Factor
Tip: 3
Choose the Course You Are Truly Interested In
Tip: 4
University Facilities Are Important
Tip: 5
Things to Be Aware Of (Part 1)
Tip: 6
Things to Be Aware Of (Part 2)
Tip: 7
Message for Undergraduate Seekers
Tip: 8
Message for Master Students
Tip: 9
About Study in Australia
For general information about studying in Australia 
click here
. Or for more detail discussion / consultation such as (tuition fees, cost of living, intakes, entry requirements, admission..), please reach out to us via the enquiry form below. 
AECC Free Consultation Services

Destination Guide
Where to go?

University Recommendation
Which university suits me?

Courses & Programmes
What should I study?

Application & Admission
How to apply to the university?

Student Visa Application
How to secure my student visa?

Insurance
Get protected while studying abroad.

Student Accommodation
Where to stay?
Explore University of Law Scholarships
We see your potential and help you to study at University of Law that adds significant value to your future.

Our international education counsellors proactively guide and support the international students in choosing the top-ranking universities and the best courses to achieve their career goal. We make sure our students are provided with personalised support when applying to study at University of Law.
To get in touch with our expert team, simply leave your details below and we'll call you for a FREE consultation.