Authorised Representative of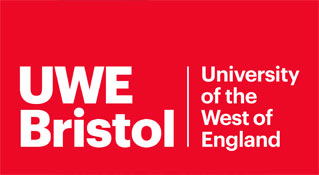 Gold Rating (TEF)
Teaching Excellence Framework

University World Tour
A total of 24 talks and workshops covering over 55 subject areas, in collaboration with 37 universities & colleges from Australia, UK, USA and Canada.
It's FREE!
Learn More
UWE (University of West England) Bristol is part of the University Alliance university. UWE offers more than 600 courses at undergraduate, postgraduate, professional level. UWE offer a broad range of subjects in the discilinary of arts, creative industries, health, science, business, law, environment and technology. UWE are well known for their quality of teaching, and for our student experience (satisfaction). UWE built close links with industry such as CERN, Rolls Royce, NHS, Aardman Animation, BBC and many more to help develop the right content for the courses and allow students exposure to diverse professional opportunities.
The name of Bristol attracts students and also employers. Bristol is 1 of the UK's most diverse and desirable cities to study and live in. It's also a city of opportunity for graduates as Bristol is an industrial and tourism based city. Graduates have many opportunities to network, and seek employability opportunities here. UWE has 3 campuses in and around Bristol with 14 different departments . Art & Design disciplinary will study at the campus of Bower Ashton City Campus; Business, Law, Engineering, Science and Media subjects will study at the North Entrance of UWE Bristl, Frenchay Campus. And Health care subjects will be at Glenside Campus. UWE have invested learning space, facilities and resources worth up to £300m to give our students access to everything they need to succeed.
University
Reputations
Top 30 in the Guardian University League Tables 2020
TEF Gold rated and top 10 for student satisfaction
96% in work or further study after 6 months
Rank 6 in Postgraduate Taught Experience Survey (2019)
76% in professional or managerial roles
Over £300 million invested in new facilities up to 2020
Over 9,200 work placements undertaken
Subject
Rankings
#3
Film, Production and Photography
#6
Architecture
#6
Philosophy
#7
Building, Town and Country Planning
#8
Earth and Marine Sciences
#9
Journalism, Publishing and Public Relations
#11
Education
#15
Art
As a Art & Design student at UWE Bristol, you'll learn from some of the best in the field. Not only will you be taught by lecturers with considerable real-world experience, but you'll have access to our established industry partners. UWE Bristol has links and partnerships with some of the South West's top cultural and creative organisations, so you can be sure that your studies are setting you up to succeed in your career.
Bring your ideas to life in an environment that encourages and supports your talent and development. With input from industry experts, our filmmaking, animation and photography courses will prepare you to step into roles across the creative sector.
Bristol is a vibrant and innovative media hub with the highest concentration of creative industries outside London – making UWE Bristol an exciting place to study a journalism or media course. We work closely with a wide range of news and current affairs partners, giving you the chance to immerse yourself in a diverse media community while developing the skills you need to succeed.
UWE Business School offers world-class facilities: a dynamic environment supporting thought leadership, collaboration, innovation, and creativity. From our social learning spaces to our Harvard lecture theatres - you'll have everything you need to enhance your learning.
Law School offers world-class facilities: supporting your development with access to two mock courtrooms, a 300-seat Harvard lecture theatre, a LPC/BVC Legal Resource Room, and a dedicated pro bono office. You'll also use our social learning spaces and café to find innovative, collaborative ways of working.
The Faculty of Health and Applied Sciences brings together experts from Allied Health Professions, Applied Sciences, Health and Social Science, and Nursing and Midwifery. The Faculty of Health and Applied Sciences (HAS) has a well-established and continuously evolving research environment that makes a difference to society, as well as ensuring that research enriches our students' learning.
| Scholarships | Amount |
| --- | --- |
| International Business Scholarship (UG) | Up to 50% (1st year) |
| International Sport Scholarship (UG) | 50% tuition fees |
| Chancellor's Scholarship (PG) | 50% tuition fees |
| Millennium Scholarship (PG) | Up to £6,000 |
| Master of Business Administration (PG) | 50% tuition fees |
| Faculty of Health & Applied Science Msc Scholarship (PG) | 50% tuition fees |
| Faculty of Health & Applied Science Dean's Scholarship (PG) | 50% tuition fees |
*Terms and conditions apply
To get in touch with our expert team, simply leave your details below and we'll call you for a FREE consultation.

"Very reliable and efficient. Ms Tan Mei Pei helped me throughout the process and ensured that I had all the documents. Helped me prepare everything and submit my visa in a short amount of time. Would not have been able to do it all by myself in such a timeframe. Highly recommended"
"Miss Tan Mei Pei was a tremendous help in my application to the university as well as for an australian visa. She was very patient and provided detailed guidance which made the process very smooth. Very grateful for everything & would recommend her services to anyone looking to study in Australia"
"The staff (Ms Tan) of AECC Global who guided me is very helpful and efficient. There is no delay in anything or any inconvenience. Her work was all up to date. AECC Global is a very good choice if you are considering studies abroad."
"It was great working with the education counsellor from AECC. They are very efficient and helpful for any requested information. Their service makes the process much easier and less stressful. AECC is highly recommended! Thank you for the support and guidance."
"Great and efficient service by AECC and special shout out to Mun Yue whom have helped me from Day 1 till the day I got my visa. Answering all my questions even after working hours and helping me with the applications to different unis and solving my accommodation problems. Highly recommended!"
"I applied for multiple universities alone, and only required the help of AECC when applying to Deakin University. Honestly I wish I'd have found them earlier and got their assistance for my other applications. My representative - Mun Yeu, was super helpful and quick to respond. 12/10 would recommend anyone."