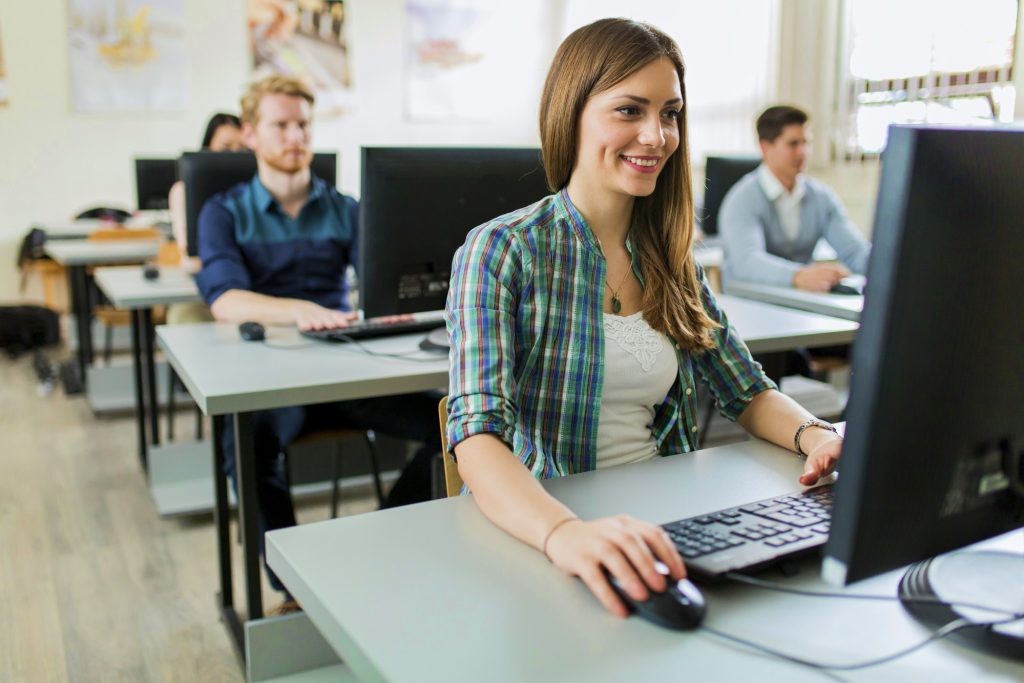 The International English Language Testing System (IELTS) is a popular and standardized English language proficiency test for higher education and global migration jointly conducted by Cambridge English Language assessment, British Council and IDP education. The test was established in 1989 to assess and certify non-native English speakers' proficiency in English. The Pearson Test of English academic (PTE) exam is also another academic English language test which was launched in 2009, aimed at non-native English speakers wanting to study abroad.

It is important to note that both these tests assess one's reading, writing, listening and speaking skills. However, here are some key differences in certain specific sections of the tests and how they are graded. Have a look at the table below to find out the differences:
|   | IELTS | PTE |
| --- | --- | --- |
| Format | Paper-based or Computer-based | Computer-based |
| Duration | 2 hours 45 minutes | 3 hours |
| Sections | Reading, Listening, Writing can be done via computer or paper-based. Speaking is done via face-to-face assessment | All reading, listening, writing and speaking are done via computer based. Students will need to talk to microphone for speaking test |
| Results Release Date | 13 days after the test date (paper-based) / 5 – 7 days (computer-based) | Within 5 working days |
| Test Score Range | Band scores from 0 – 9 points | Band scores from 10-90 points |
| Typical Test Scores Needed for Tertiary Studies* | 6.5 overall (no band less than 6.0) | 58 – 64 overall (no communication band less than 50) |
| Booking time | 1 – 2 weeks in advance | Can be booked 24 hours before test date |
| Fees | RM795 | RM690 |
* Varies according different countries. Some universities accept lower IELTS scores 6.0 overall / PTE scores 51 – 57

Speaking Test Assessment 
For the speaking section, an IELTS candidate's speaking and communication abilities will be assessed by an examiner by holding a live conversation. In contrast, the candidates of the PTE test will speak into a microphone where their responses will be captured and saved as audio files which then will be analyzed by the PTE's patented Ordinate scoring system.

Writing Test Assessment
Another distinct difference is how these two tests assess a candidate's writing ability. It is important to note that the IELTS could be done via paper-based or computer-based test whereas the PTE is a fully computerized test. For IELTS marking system, a human examiner will grade a candidate's writing on key criteria such as cohesion and coherence, task achievement, vocabulary as well as their grammatical range and accuracy. On the other hand, a candidate of the PTE test's written portion will be marked using the Intelligent Essay Assessor (IEA) which is an automated scoring tool powered by Pearson's state-of-the-meaning engine that evaluates the meaning of texts by assessing and examining whole passages.

Scoring
It is said that human examiners often exhibit "transfer of judgment" from one area of language to another. An example would be that candidates who speak English smoothly may still be marked proficient even though their skill in grammar is poor. However so, research has shown that in many ways, an automated scoring system provides more analytical and objective results than humans do making scoring impartial.

Results Validity Period
Both IELTS and PTE test results are valid for 2 years from the date the test was taken.

Aside from the aforementioned differences, the cost, test centers and dates availability and test results vary between the two as well. IELTS is conducted in 48 pre-fixed dates at more than 900 centers across 130 countries whereas the PTE Academic is a highly flexible test with test dates that are available 363 days of the year, at one of over 200 locations worldwide.

Conclusion
Both tests have their own unique features which could be pros or cons for different students. At the end of the day, it depends on the students' comfort level in manual or computerized assessment. Both tests are accepted in the countries ( Australia , New Zealand , UK , USA & Canada ) which AECC represents. Hence, we encourage students to register for the test which they felt most comfortable and confident with. Feel free to talk to us if you would like to find out more about these two tests.

If you are interested in taking the PTE test, drop by and register now with AECC Global , where candidates are entitled to 10% discount so hurry up and make sure you do not miss this limited-time opportunity!