"Education is not only a ladder of opportunity, but also an investment in our future", a beautiful quote by the highly respected Ed Markey further strengthens the perception of how education is the baby steps towards our life successes. We are constantly reminded about the vitality of education and how it could possibly affect not just our future, but also the future of the society.

To gain a better insight about this matter, we look deeper into the education journey of Scott, a brilliant student realizing his dreams abroad at the well-known University of South australia .

Like any other people would be, Scott was first amazed by the beautiful and refined architecture of the campus and set his eyes for this university to chase for his dreams. But what he really loves is the career mentoring that the university provides to help him find and build confidence in the business field he is in, which sustains till today.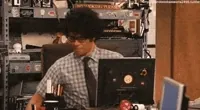 What about the University of South Australia?
If you have yet to know, University of South Australia is one of the TOP business schools, ranking in the top 1% worldwide. It aims to born top notch students that are able to contribute in the workforce with high quality assurance. Notable alumni include Essington Lewis, the chairman of BHP and Dr Mark Ahn, President and CEO, and director of Galena Biopharma.

What's exciting?
We know how IMPORTANT facilities can contribute to the overall, and that's why the University of South Australia offers WORLD CLASS facilities to their students-ranging from award winning contemporary art and design studios to Australia's only architecture museum. Not to forget, City West Campus has a sports hub that is just the right one for those that loves fitness!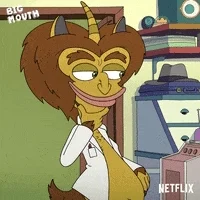 What more can it offer?
What's more important is that University of South Adelaide makes Scott, an international student that came all the way from his home country to a foreign land feel as if it's home away from home. The university understands how much this means to them, so it feels most comfortable for them to always strive for excellence and enhance their learning path.

Scott loves how the campus offers a student lounge so that students can feel free to have peer study session anytime.

Well, well, well, it's not just about studies you know…
Scott says that student lounge is definitely a go to place for him to hang out and chill with friends after a long stressful day of classes.



C'mon, the city of Adelaide is EVERYONE'S dream place BUT WHAT'S BETTER?

-Graduating from a degree in your dream university.
So, what are you waiting for? Enroll now for the route to your success! If you have any inquires feel free to call the AECC Global Education Services, the ever-trusted education services. Remember, the AECC Global has your back! It's completely FREE to talk with an AECC Global Education Counsellor. Simply fill out the inquiry form on this page and one of our team will be contacting you soon.