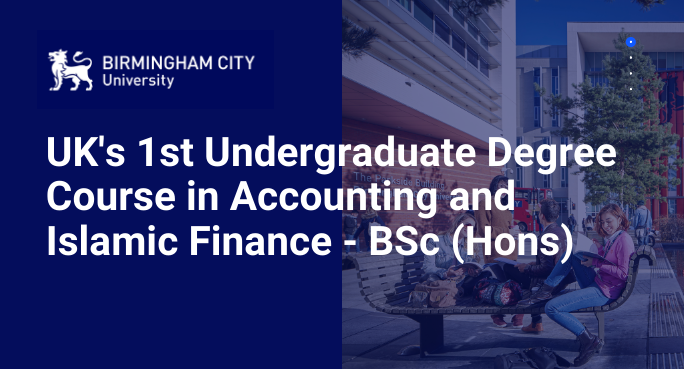 Over the last few years, the Islamic Finance industry has seen drastic growth and development worldwide. The fundamentals of Islamic Finance and Accounting lie in the principles of the Sharia or Islamic Law taken from the Qu'ran. The Islamic Banking model is based on the profit-sharing principle. This mode of accounting and finance reduces the possibility of risk and ensures investment stability. In Malaysia, the Islamic Finance industry is well-established and maintained  in parallel with the conventional banking system. This system of banking has played a critical role in furthering financial inclusion in Malaysia. 



Today, it holds a firm position within the global arena. The Islamic finance sector is growing at the rate of 15%-25% per year and Islamic financial institutions oversee around $2 trillion. The field of Islamic finance has gradually become an effective tool for financing development across the globe, even in non-Muslim nations. However, many financial organizations are not very proficient in this field and this lack of knowledge acts as a barrier between these institutions and global opportunities.  
Birmingham City University understands the importance of Islamic Finance and Accounting at present. That is why they offer BSc (Hons) Accounting and Islamic Finance - an undergraduate degree that can be pursued full-time in 3 years and 4 years with one year of professional placement. It is designed to give the students a solid foundation in traditional accounting. The course modules include Islamic Economics, Principles of Islamic Finance, Islamic Finance for Non-Profit Organizations, and Islamic Banking and Capital Markets. Students will be introduced to the ethos, principles, and practices of Islamic Finance that are sustainable and designed to achieve socio-economic justice with links to the UN's Sustainable Development Goals. Students will also get the opportunity to gain industry experience from countries where Islamic Financial Services are set up. In addition to these benefits, students will be constantly encouraged to take part in various Islamic Finance conferences within the UK.
If you would like to know more about this course and the entry requirements for international students, connect with our counsellors at AECC Global today. Contact us now!